Ways to Listen to Infosound
Here we list where the full
Infosound service can be heard.

There are several ways you can hear the Infosound 24 rolling magazine broadcast, individual Infosound Select audio items and the phoned-in Infosound Noticeboard contributions. And, wherever possible, we make sure they can all be heard together in one place, irrespective of how and where you choose to listen to us.
Here we list them all.

The Infosound web site.
Visit www.infosound.org.uk/listen and use the links on the page to select what you would like to hear. This site is suitable for a computer, tablet or smart phone.
Any landline or mobile phone.
Dial 03000 111 555, select option '0' and use your phone's keypad to select and control what you want to hear. Standard call rates apply.
Amazon voice-controlled smart speakers.
Using any of the Amazon range of smart speakers, say "Alexa, play Infosound". Selection and navigation is all voice-controlled.
The Infosound Podcast.
Our podcast (www.infosound.org.uk/podcast.xml) automatically delivers Infosound to your listening device as soon as anything new has been added.
Infosound can also be heard on:

• the Bumblebee tablet.
• the Sonata and Sonata Plus audio player/radios.
Details from British Wireless for the Blind Fund.

• the In Your Pocket smart phone reader/player.
Details from the In Your Pocket web site.
Individual Infosound audio features may also be heard on:

• Twitter: @Infosound.

• some local talking newspapers/magazines.
More from the Talking News Federation.

• some local sight loss charities and some
community and hospital radio stations.
Infosound is a free public service and an independent charity,
registered in England and Wales (no. 1142082) and in Scotland (no. SC039929).
We are funded solely by voluntary donations and grants.

This is the bottom of this web page.
---
---
---
---
---
---
---
---
---
---
---
---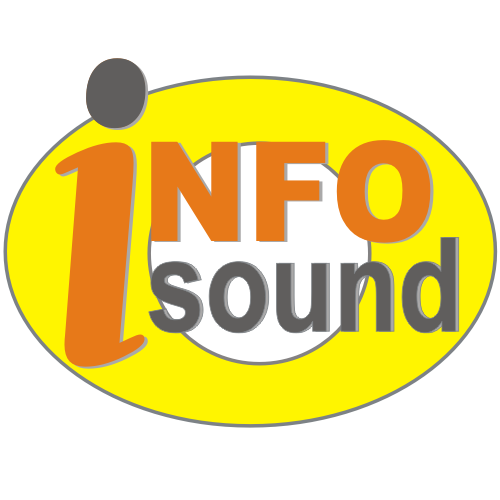 ---
Google voice-controlled smart speakers.
To listen to our constantly-rolling audio magazine, Infosound 24, on any Google smart device at any time, just say "Hey, Google, ask for Infosound".
---