Infosound 24
The round-the-clock
"rolling magazine" of information
There are three part to the overall Infosound service: Infosound 24, Infosound Select and Infosound Noticeboard.

Infosound 24 is a constantly-running broadcast of information relating to living with sight loss; it is like a non-stop audio magazine that regularly introduces new items as older ones are removed. Because it runs continuously, you can start and stop listening whenever you like.

Infosound 24 can be heard in several different ways; but wherever you hear it, you are listening to the same information at the same time as everyone else.

What you hear can vary at different times of the day, but it will usually be a mix of audio features, some of which are relevant to the whole of Britain, with others focussing on more local events services in different parts of Wales, Scotland and England. You will also hear plus phoned-in comments, tips about living with sight loss, opinions and items of news.

For much of the day, this mix of information is blended with popular music from the past 50 years or so; at others times, Infosound 24 is all-speech.

If you hear an item on Infosound 24 that you would like to listen to again, you may well find it in Infosound Select. And, whenever you like, you can contribute to Infosound 24 with your own Noticeboard message.

• At 10 in the morning and at 8 in the evening, you can currently hear a magazine-style one-hour mix of all our latest news and information with no music. The frequency of this all-speech hour will soon increase.

• At all other times of the day we broadcast a more leisurely blend of similar information, but with a little music. And throughout the night, from midnight to 6 am, there is a higher proportion of music.

• At 6 roughly half past the hour, at 6 and 9 in the morning, at 12 and 3 in the afternoon and at 6 and 9 in the evening, we broadcast all the most recent phoned-in Noticeboard contributions together.

Infosound is a free public service and an independent charity,
registered in England and Wales (no. 1142082) and in Scotland (no. SC039929).
We are funded solely by voluntary donations and grants.

This is the bottom of this web page.
---
---
---
---
---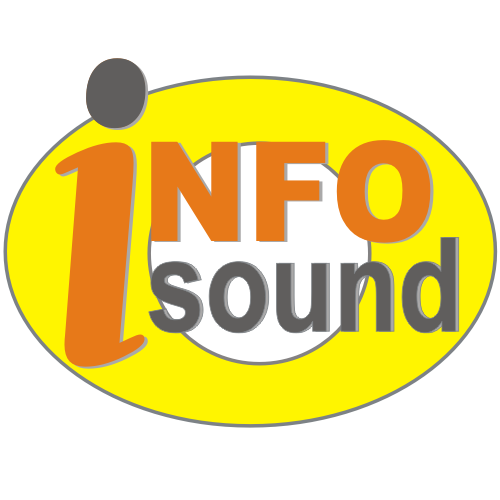 ---
---
---
---
---
---